Happy Animals Club – A Non-Profit No-Kill Animal Shelter Project
For weeks, a father noticed that his 9 years old son will sneak off from their house, carrying a backpack. Out of curiosity, he decided to tag along. What he found was both heartwarming and heartbreaking.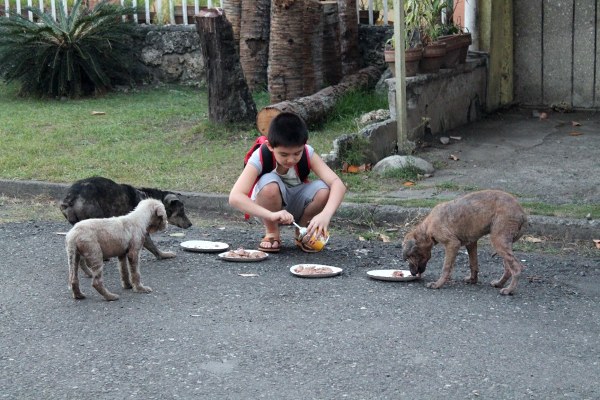 It turns out that his son, Ken was feeding some stray dogs that he met.
They are starving and seemingly infected with diseases.
He named the dogs "Brownie", "Blackie" and "White Puppy".
Ken's dad explained, "I am embarrassed to say I was pretty disgusted. But my son changed my perspective entirely. He doesn't have my prejudice and paranoia, I guess. I was blown away when I saw that little zombie pup do a hi-five again and again."
A Dream Since 8 Years Old
Ken had wanted to start an animal shelter since he was 8 years old. He drew and created posters for awareness around his neighborhood.
But lack of responses from the neighborhood until one day popular websites shared about his story online.
Thanks to the internet, lots of kind people read about his act and donated money for his act. This allowed Ken to buy high quality canned food, and provide them with veterinary care.
Now they healed and become healthy! Their open wounds healed, and the fur grew back.
And one important thing – they had learned not to scared of humans.
Happy and healthy Dog!
 
P.S: Stumble upon this when I was reading news online, and I'm truly touched by this kid's actions. Thus personally make a donation too to support his action and decided to write this up on Inspiration Boost, in hopes to spread this kindness to more people around the world. I hope that this will help reach out more kind people out there to support his act too. Cheers!